LEGO Thermal Imaging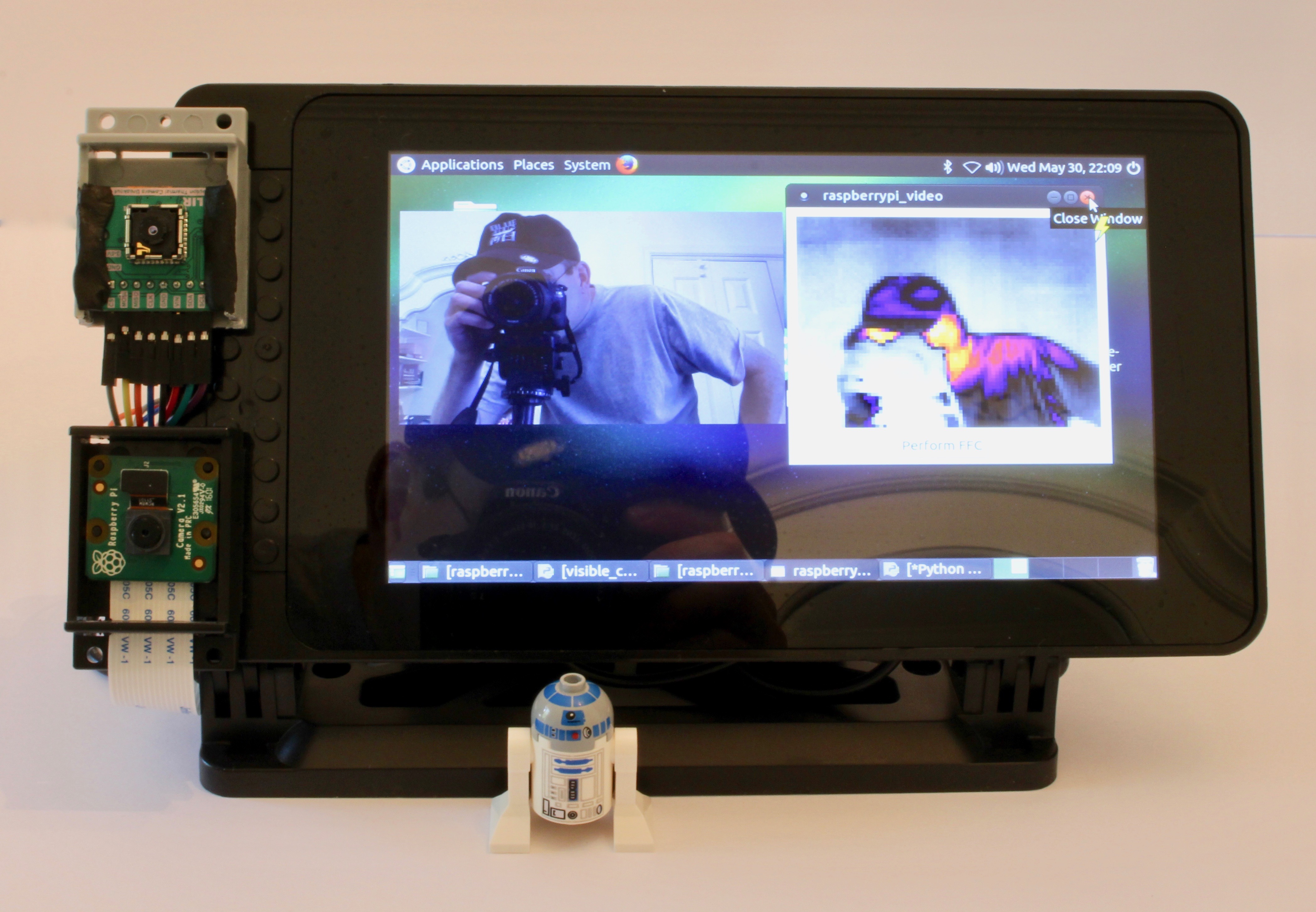 Thermal imaging allows a means to see heat radiated by objects in the long wave infrared wavelength regime. The body heat from humans and animals shows up well in the spectral range of 8 to 14-microns. While useful for many applications, thermal imaging has traditionally been rather expensive. But in the past couple years, thermal imaging sensors are becoming more affordable. One such imager, used here, is the FLIR Lepton (available from the good people at sparkfun.com).
Pictured above is a LEGO/Raspberry Pi/FLIR/SmartiPi implementation. I've also added a visible camera, just because it's easy to do. The SmartiPi (smarticase.com) includes a touch screen and mounting for LEGO. The FLIR Lepton is the upper camera; the ordinary visible light camera is at bottom. Both cameras are held in LEGO mount adapters, also made by Smarticase. The FLIR Lepton is a great device, but I struggled mightily to get it working on the Pi. The GitHub resources for this software aren't straightforward. But it's done, now streaming longwave infrared and visible images onto the display.
This imaging is endless entertainment, with an example below of a cat. A cat's fur is an effective insulator of body heat, so most of a cat's body appears cool. But the head lights up with much thermal radiation, especially the ears. The nose is rather cold, which is no surprise since cat noses are usually moist with sweat.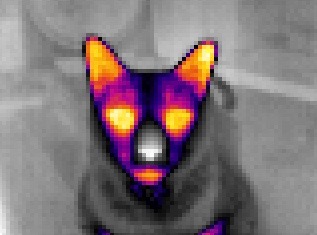 Inanimate object when heated can also radiate longwave infrared radiation. An example is below of a minifig group portrait of Darth Sidious on the left, Jek-14 in the center, and Yoda on the right. The thermal signatures of these three characters are quite different because: Darth Sidious was left outside to bake in the summer sun for an hour, Yoda was left in the refrigerator for an hour, and Jek-14 was left alone at room temperature. Jek-14 can barely be seen, since he blends in with the thermal background of the room.